Meeting Days and Times
Weekly Meetings
1hr Workout
Monday 6:00 PM
Bible Study
Tuesday 7:30 PM
2hr Workout
Wednesday 6:00 PM
2hr Workout
Friday 6:00 PM
Workout and Worship
Saturday 2:00 PM
Hi! We are Renewing Your Youth Fitness Center (church)
Vision and Mission
Vision: We are a faith & fitness family creating a faith & fitness army; of King and Priest Warriors. We are a training center; within an Anointed, Prophetic & Apostolic Community; where the 5 Fold ministry operate in teams to equip other 5 Fold ministry Gifts and people on all levels of faith. We believe like when God used Moses to Deliver God's people, there as not one feeble among them. (Psalms 105:37) So as we equip the Body of Christ by God's Spirit, there we will be not one feeble among them.
Our goal is to tear down the -isms of racism, sexism, ageism, Denominational-ism and the Socio-economic divide. We are an out reach consisting of multi-denominations that have combined forces as Kings of old who make truce to combine forces against a mutual enemy. We are a church that is making our city ready for last days revival. We go into the community and pray as a hub revival where the gates of Hell shall not prevail. We advance the Kingdom of God , by preaching, praying in the highways and hedges; as well as restoring the army platoons in Memphis; the Hub of the Holy Ghost. Our Outreach methods include services, workshops, street/Park ministries, community events and Film productions.
Mission: We provide Healing strategies for Spirit, Soul and Body.
uch as working out, including with personal trainers, Creating Fitness & Wellness Centers within schools, companies, churches, or organizations; Providing Fitness Consultations; Life Coaching strategies/ classes, mental and emotional health strategies, Grace-Based Prayer, Bible Study on the Grace of God, His Kingdom, and Healing School and Healing Services.
Core Scriptures
Psalm 27:1-2 The LORD is my light and my salvation; Whom shall I fear? The LORD is the strength of my life; Of whom shall I be afraid?
Psalms 105:37 He brought out them forth also with silver and gold and their was not one feeble person among their tribes.
Societal Healing 3 scriptures
Deuteronomy 31:6 - Be strong and courageous. Do not be afraid or terrified because of them, for the Lord your God goes with you; he will never leave you nor forsake you.
2 Chronicles 7:14
If my people, which are called by my name, shall humble themselves, and pray, and seek my face, and turn from their wicked ways; then will I hear from heaven, and will forgive their sin, and will heal their land.
Enjoying Life In the Body God has given you.
3 John 1:2
Dear friend, I pray that you may enjoy good health and that all may go well with you, even as your soul is getting along well.
Isaiah 53:5 But He was wounded for our transgressions, He was crushed for our wickedness [our sin, our injustice, our wrongdoing]; The punishment [required] for our well-being fell on Him, And by His stripes (wounds) we are healed.
2 Timothy
For the Spirit God gave us does not make us timid, but gives us power, love and self-discipline.
Grace is sufficient, His
John 3:16 For God
His Grace is Sufficient. His Strength is
Come to me all ye that labor and are heavy.
Spiritual
Romans 8:1-2
There is there for now no condemnation. The Law of the Spirit of Life In Christ Jesus has set us free from the Law of Sin and death.
Healing for Soul
Psalms 23:1-4
The Lord is my Shepherd I shall not want. He make me to lie down in green pastures. He restores my Soul.
Psalms 91
Prayer of Protection and Healing.
Mark 2:9
Which is easier: to say to this paralyzed man, 'Your sins are forgiven,' or to say, 'Get up, take your mat and walk'?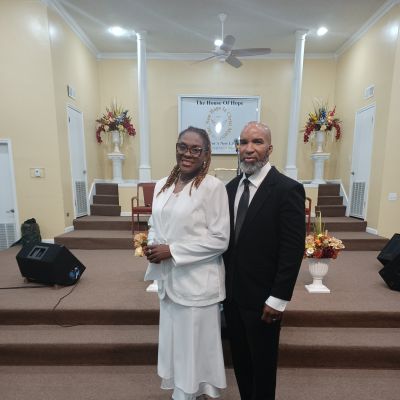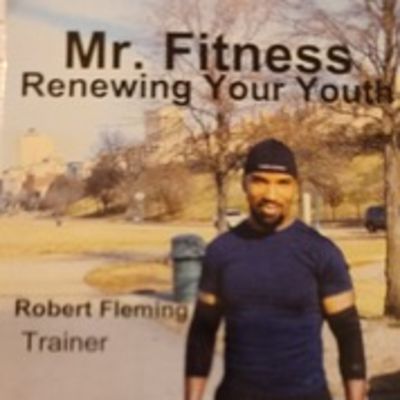 Giving to Renewing Your Youth Fitness Center
Thank You for Giving!
Zelle: Renewing.your.youth.donate@gmail.com
PayPal: Renewing Your Youth Fitness Center
Cash.app $renewingyouryouth1
To be a monthly partner of tithes or offering go to:
https://tithe.ly/give_new/www/#/tithely/give-one-time/3888881
Businesses or hurches join our Sponsor List by monthly sowing a tax exempt donation of $250/ and up to support our efforts to our community. We will let our city know you through tour monthly Newsletter.
Ask us how at renewingyouryouth@gmail.com subject MONTHLY BUSINESS DONORS.
Give Now
Get in touch
Do you want to know more? We'd love to hear from you!
Renewing Your Youth Fitness Center (church)
Renewing Your Youth Fitness Center, Memphis , TN 38109
(901) 318-8749